We have been frequent visitors of the Rakuzen branch in Plaza Damas. But knowing that it's a public holiday today, getting a sit without a booking would be quite impossible. Thankfully, Rakuzen recently opened a new branch in the massive Publika and we headed off, hoping that the new branch didn't require an early booking.
As excepted, we were shown to our table upon arrival. Phew!
Refreshing cold towels.
Tamagoyaki with pickled ginger
A light way to start our meal! The omelettes were served slightly chilled and the hint of sweetness complimented the ginger really well. It certainly got our appetites going!
Deep-fried burdock root
I've had boiled burdock root before but I've never had something like this! It was thinly sliced and deep-fried to a crispy perfection. There wasn't a hint of oiliness and once we had a few slices, we were hooked.
Chawanmushi (Steamed Custard Egg)
Warm, smooth & silky. This bowl of melt-in-your-mouth egg custard was generously filled with chicken, prawn, gingko nut and slices of mushrooms. If we hadn't order more dishes, I would most certainly get another bowl or two...
Dragon Maki
(Deep-fried prawn, avocado, mayo & tobiko)
The crispy panko-coated prawn gave the creamy avocado & mayo a wonderful textural contrast and with a dip of soy sauce & wasabi, every part of my taste-buds were tingling. I did wish that the avocado slices were thicker but otherwise, everyone else ate without a single complaint.
Stamina Roll
(Unagi, Avocado, Omelette)
Grilled freshwater eel with a glaze of sweet sauce on a bed of rice roll. Dip the roll in soy sauce and you'll get a wonderful balance of sweet and salty. And the sprinkle of toasted sesame seeds sealed the deal by adding a fragrant nutty flavour.
Niku Udon
Hot soup with udon noodles and beef slices
My brother wasn't feeling very well, so this bowl of warm broth and noodles comforted his grumbling tummy. The beef was thinly sliced and they were really generous with the beef and noodle servings.
Zaru Soba (Chilled Soba)
The soba noodles were chewy, springy and refreshingly chilled. And again, the serving was really generous!
Rakuzen has never disappoint, flavour-wise and quality-wise. Now that there's another branch in the Hartamas area, you'll never worry if there isn't a table available in the Plaza Damas branch!
No.6, Level G2,
Publika Solaris Dutamas,
1 Jalan Dutamas 1,
50480 Kuala Lumpur.
(03) 6411 0822
http://www.superdining.com.my/
oh! and a shout out to my lovely & beloved mum!
Happy Birthday
! :)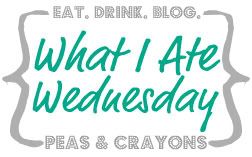 As always, do head over to lovely Jenn's blog and check out some eats!