Remember the
cupcake masterclass by Cupcake Central
I attended last year? I came home with a box of freshly baked and decorated cupcakes. Six beautiful and delicious cupcakes that lasted me 2 days!
Before we left, the very talented and generous Sheryl handed us a box of their very own Devil's Cupcake Mix. That box flew with me across the Pacific Ocean and proved useful as our Chinese New Year dessert!
Add butter, add milk, add the mix and Voila! 9 cupcakes- baked, frosted and ready to be eaten!
Perfect for both Chinese New Year and the upcoming Valentine's Day!
These babies sure didn't last long in our house! ;)
And speaking of getting a sugar rush, cupcakes sure aren't enough!
What's the best part of Chinese New Year besides the hong paos (red packets)? HAMPERS! Specifically, hampers filled with goodies like chocolates and cookies! That was what I wished for and that was what I got.
We got two beautiful hampers from Marks & Spencer, both generously filled with cookies, Belgian chocolates, sweets, biscuits...
Trust me, some of these poor goodies couldn't even last a day!
And with two hampers, we had double of everything! All good things come in pairs right? ;)
And how lucky! Two jars of strawberry jams when I just finished my current jam jar!
With all these goodies lingering in my house, it's almost impossible to keep my eyes and well, hands off them! Chinese New Year really is the best time of the year!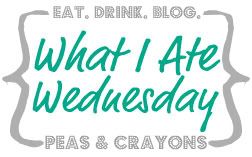 Do check out lovely Jenn's blog for more eats!