Each time I pass Melbourne Central, I'll catch a glimpse of this yellow store sitting comfortably at the corner of Swanston & La Trobe St. And each time without fail, I'll tell myself
'hmm.. gotta check it out next time'
. Yes, I'm a great procrastinator ;)
But then, it hit me. I would be heading home to Malaysia next week for my summer holidays! And if I don't get 'em before my long-awaited trip back home, I'll kick myself in the head because I won't be back till February! So, I went...
The variety of 'haute dogs' they offer seemed endless! With 15 different types to choose from, I certainly had a hard time picking one. To name a few: Wagyu beef, Spicy Cheese Kransky, Chicken & Rocket.. (definitely not your average hot dogs!)
And they even cater for vegetarians with their vegetarian hot dog (potato, smoked apple & sage) served with sauteed onions, rosemary mushrooms and truffle aioli on a brioche roll! But I went for something simple...
American Classic
Wood smoked frankfurter with American yellow mustard, tomato sauce, onions & sweet relish on a toasted brioche roll.
Honestly, my hot dog eating experiences are minimal and almost non-existent. But I can tell you that this was seriously good! The star of the show was definitely the roll! It was soft, fluffy and wonderfully toasted. Add everything up and you'd get an incredible combination of saltiness, sweetness & a ting of sourness!
Verdict? I'll definitely be back for more and give one of their funkier hot dogs a try! I guess that would be something to look forward to next year when I'm back!
If you're looking for something quick, simple AND good, do give Snag Stand a try!
Corner of La Trobe & Swanston Street
Melbourne Central
VIC 3000
http://snagstand.com.au/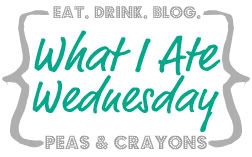 And of course, a meal is almost never complete without a dessert ;) So moving on to my other eats...
Cookie & Cream Cupcake from Cupcake Central
Wow, that's a lot of 'C's in a sentence. Cookie & Cream is one of those widely loved combination that everyone adores and this definitely brought out the essence of it. Another flawless cupcake from Cupcake Central!
Product of the day: Waffle Bitez
The word 'WAFFLE' captivated me and was the main reason I bought this! But to my disappointment, it wasn't as 'waffly' as I hoped. The was only a tiny hint of maple flavor and my taste-buds had to do some serious concentration! But on the plus side, you get to enjoy a 'fun' cereal without the ridiculous amount of sugar!
***
And finally, the winners of my Go Natural giveaway!!
Congratulations to:
Hannah
illberevolutionary
V
Yay! Do send me your addresses to [wedarefood@hotmail.com] and hopefully get your goodies as soon as possible! :)
Burgers/Hot dogs?
Have you ever regretted not trying something?