It's Wednesday again! :) It's time to head over to Peas and Crayons for the wonderful WIAW party! This hectic week has been filled with books, revisions and libraries. So, my my eats have been quick, one-on-the-go, easy to grab and munch! But most importantly, Food = Brain Fuel.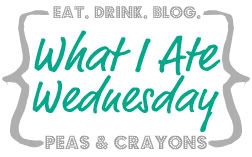 I've always stuck to crunchy peanut butter but this time I decided to give smooth a chance.
It's definitely creamier but I miss the crunch in every spoonful!
Peanut butter on Wholemeal English Muffin
One word. Yum.
I'm absolutely in love with
this bar
! Can't stop snacking on 'em ;)
I needed something quick from uni so, I grabbed some sushi from the underground Egg Sake Bistro! One was Tofu & Inari on brown rice and the other was Teriyaki Chicken.
The tofu one was definitely the better one out of the two. The fillings were generous and I loved that you could taste the sweet inari with every bite! However, the teriyaki chicken sushi was disappointing. There were hardly any filling (except a measly string of chicken and few lettuces). Will definitely go back for the Tofu sushi but forget about the chicken one!
Union House
Melbourne University
Cupcakes fuel the brain right? ;)
One last cupcake from my cupcake decorating masterclass! Check out my cupcake adventure
here
!
My latest addiction : Kiwi!
Sweet, juicy & a nice way to end my meal.
Before you go, I've got something exciting for y'all! My very first giveaway! :)
It will be coming up in a few days time.. So stay tune via Google Friend or my brand new twitter!
Best cupcake ever eaten?
What to you eat when you're on-the-go?