For the past months, I've been stalking WIAW posts of other foodies out there. So today, I thought why not? ;)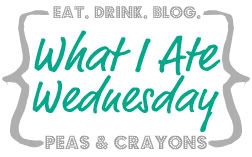 Sunny, windy, rainy, cloudy. Ah, the perks of living in Melbourne!
Thankfully, there was a peak of sunshine when lunch arrived and it was a perfect opportunity to try something new! Just a few minutes away from Carlton Gardens, there was something new. Something to discover...
South American cuisine! How exciting:) I must admit that I don't know much about Colombian food but Sonido felt so comfortable & welcoming- it made me feel 'homey'.




Food and drinks being prepared in the cute & cosy kitchen!
Aguapanela (Sugarcane elixir)

The drink reminds me of a drink that I usually get back home in Malaysia - sugarcane & water chestnut but this was much milder and slightly sour from the lime. Definitely perfect for those with a cold and maybe add some honey to soothe a sore throat!



Ropa Vieja
Arepa with Beef, Guacamole & Picadillo

I'm not a very 'beefy' person. Being raised as a Buddhist, I've never eaten beef till I was 10. Then, curiosity got the better of me and I indulged myself with beef for a year or two. Haven't had any since and I honestly don't miss it. But I won't say that I'm on a strict "No beef" diet because if Heston Blumenthal offered me some, there is no way I'm going to refuse ;)

Anyway, back to the dish! My friend absolutely loved the dish and couldn't get enough of it. The beef was tender and juicy which went really well with the crisp arepa and the guacamole added a lovely creaminess to each bite.


Arepa de Choclo
Sweet Corn Arepa: Fresco cheese covered arepa made with "gringo" corn.
If you love sweetcorn like me, you'd love this dish! This arepa was thicker and denser compared to the one in the beef dish. Kinda like a chewy pancake, packed with the sweetness of the corn! The outer burnt areas were slightly crisp - my favourite bits and the cheese gave each bite a salty-sweet combination.
69 Gertrude St




Melbourne

, 3065
In the spirit of WIAW, I've decided to add a few of my favourite noms of the day!
This morning, I had a toss up between Weet-Bix with Vitasoy's chocolate soy milk & Weet-Bix with greek yogurt. So, I went for the simplest solution- I had both!
By the way, Black Swan's breakfast greek yogurt is lactose-free! Perfect for those with lactose intolerance (or slight, like me).
Snack of the day: Sliced Red Delicious apple smeared with dollops of almond butter and drizzled with honey
Best combination yet.
Daytime Nibbles: Lindt's Blueberry Intense and 70% Dark Chocolate
I was slightly skeptical about putting blueberry and chocolate together but Lindt obviously knows chocolate way better than me! It had pieces of blueberries, pineapples and almonds which made the chocolate deliciously fruity and slightly tropical. Darn, now I'll have a hard time choosing between Orange Intense & this!
What's your favourite snack creation? :)